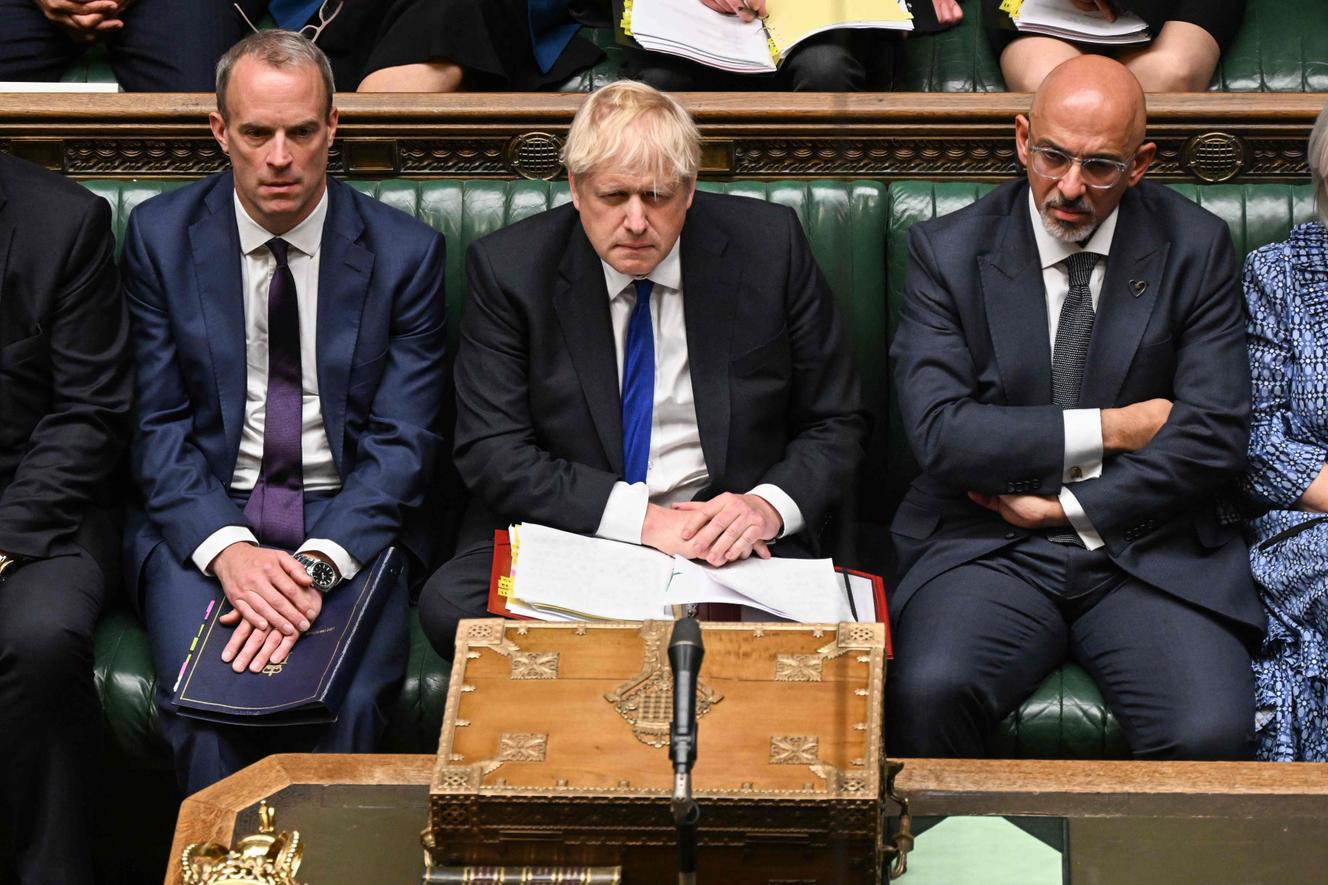 He may have lost the confidence of a large section of his parliamentary group within twenty-four hours of the resignation of some fifty ministers, secretaries of state and parliamentary assistants – an absolute record for a British leader -. Boris Johnson stubbornly refused to leave Downing Street on the morning of Thursday, July 7Let the relatives say that he was "fight" And that he will resist "Until the End" Resignation is demanded. Even if it plunges the Conservative Party into deep crisis and leaves the United Kingdom with a bloodless government, surrounded by dissidents and unable to function.
"I've always resisted comparisons between Boris Johnson and Donald Trump, more so tonight." Tweeted, Wednesday evening, July 6, Andrew Neil, legend of British political journalismSummarizing Distrust in the national media faced with a Prime Minister who, despite being a delegation of loyalists, refused to bow to the rituals of British democracy. Priti Patel, Home Secretary – offered him a dignified exit in the afternoon, telling him his time had come.
Tuesday, July 5 The almost simultaneous resignations of Chancellor of the Exchequer Rishi Sunak and Health Minister Sajid JavidHowever, Boris Johnson's fate seems sealed. These two heavyweights of government judged the cup full after "Partygate" – celebrations in Downing Street in full custody -, with the revelation of another scandal: the resignation on June 30 of Conservative MP Chris Pincher, after he made unsolicited advances to two male colleagues. Boris Johnson, who promoted Chris Pincher in February – and was in charge of Tory group voting discipline – first let it be known that he was unaware of these behavioral problems, before admitting that he was. Again showing bad faith.
"I have a plan"
The Westminster parliament has seen many crazy days since the leader, known for his disdain for convention and troubled relationship with the truth, arrived in Downing Street in the summer of 2019. But this Wednesday surpassed all others in dramatic intensity, in moments of chaos, surprise, or pity.
The "Questions to the Prime Minister" session, scheduled for noon like every Wednesday, showed the full extent of the disapproval of Boris Johnson, with elected officials in his own camp not holding back their blows. "So there is nothing to cause your resignation?" » elected Tory Tim Lawton asks him incredulously.
You have 69.06% of this article left to read. The following is for subscribers only.
Musicaholic. Twitter guru. Total bacon fanatic. Zombie ninja. Freelance student. Coffee fan. Gamer.