Perhaps you, like me, were surprised after that announcement Apple Fitness + It will land in Brazil, Portugal and 13 other countries this year. With him, there was a lot of speculation about the project's arrival Premier Apple One (the only one with fitness + in the US), but Apple's most complete service package will not be drawn to these areas anytime soon.
Currently, one's most expensive plan is available in just four countries: Australia, Canada, US and UK. Interestingly, they all have one thing in common: access to all six services, including Fitness + and News +.
However, we found that there are only two areas beyond these Support Fitness +, but not Apple News +: Ireland E New Zealand. From there, we picked up a Sherlock Holmes and inquired on the company's website in those countries if the Premier package was available. A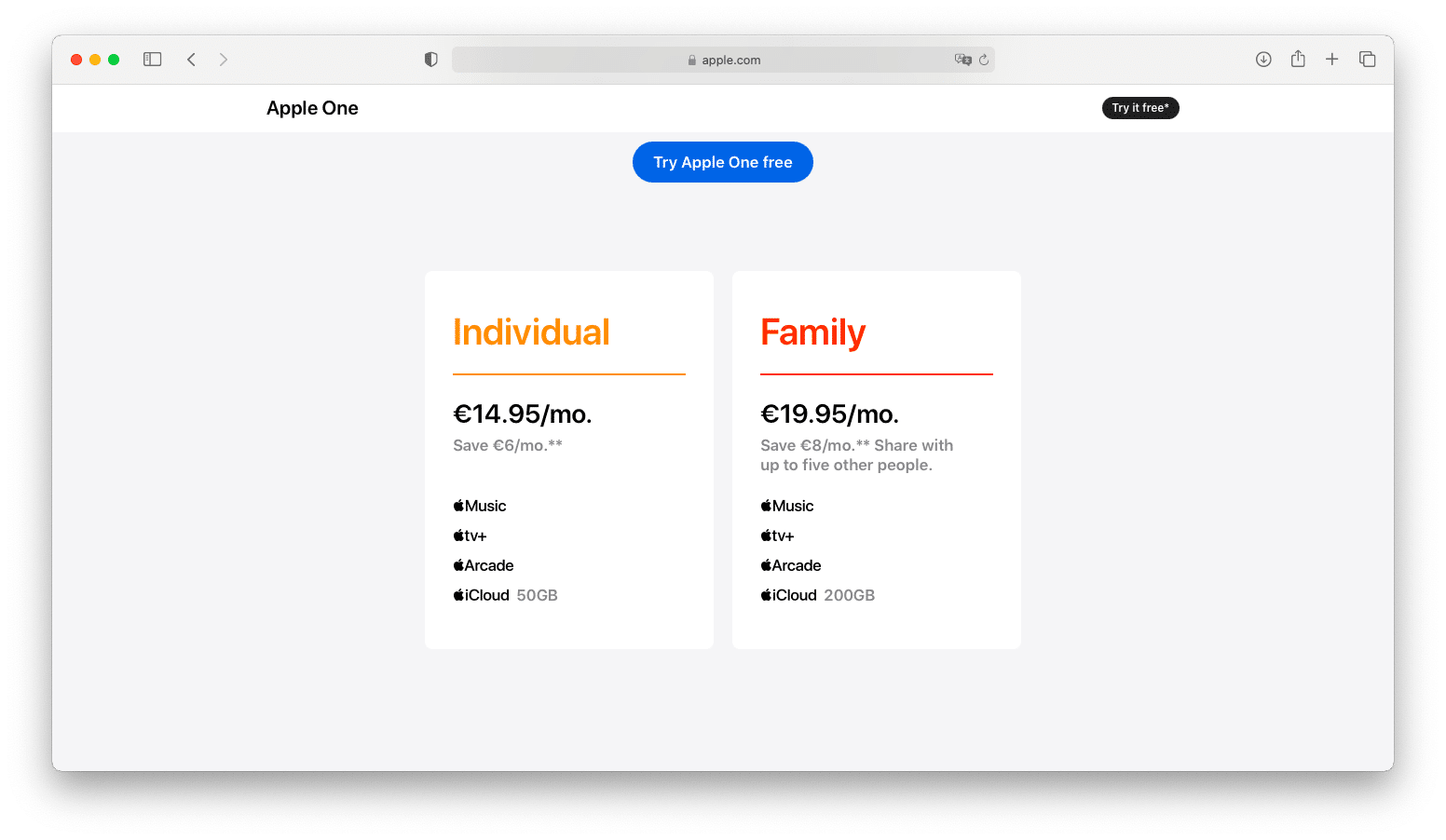 The response, as I mentioned, was not the most positive. We found that the big package with all the services was never available there, exactly the lack of access to News + – a similar situation to the 15 countries that get Fitness + later this year.
That way, if Apple follows the same logic, we do not have to wait for the Apple One Premier plan to come out anytime soon – this is a cool bucket for anyone expecting more than fitness + because it is the only plan that offers 2TB of space in iCloud.
But what to do
As we talk about the most relevant extension (15 new countries gaining fitness + access), perhaps Apple will be able to reconsider this strategy and launch the Premier Plan for Apple One in these countries with exercise service and 2TB of space. News + out only. More people are likely to be interested in a more complete project.
---
Apple fitness + will cost R $ 16.90 In Brazil 6.99 Euros In Portugal, according to the company, it will arrive by the end of this year – still without a fixed date. All monthly fees will be paid to all family sharing members.
Anyone out there wanting to subscribe to a fitness service even without the Apple One? A
---
Tv fanatic. Amateur food maven. Devoted webaholic. Travel lover. Entrepreneur. Evil writer. Beer guru.