Dandy United defender Mark Connolly has refused to criticize Alfredo Morelos despite a face-off from the Rangers striker.
Morelos was given a two-match ban following a hand injury to Connolly's jaw during last Sunday's Tannadice clash.
Colombian faces further action after referee Steven McLean filed a lawsuit against Morales for the incident – but SFI Compliance Officer Claire White ruled it was a violent act.
For Connolly, the dirty episode with only 12 minutes left in United's 2-1 defeat is water under the bridge.
Ahead of the trip to Hibernia on Saturday, the Irishman said: "The jawbone is good, no problem. It was disappointing, but it was handled, and we move on.
"This is something I don't really want to interfere with. Temper flies in games, but I'm fine and ready to go for hibbs on Saturday.
"I'm disappointed we did not get anything out of Sunday's game against the Rangers, and I felt we were very good as a unit defensively," he said.
"I have to keep calm in those situations because I want to stay on the pitch for Dundee United and get results," he said.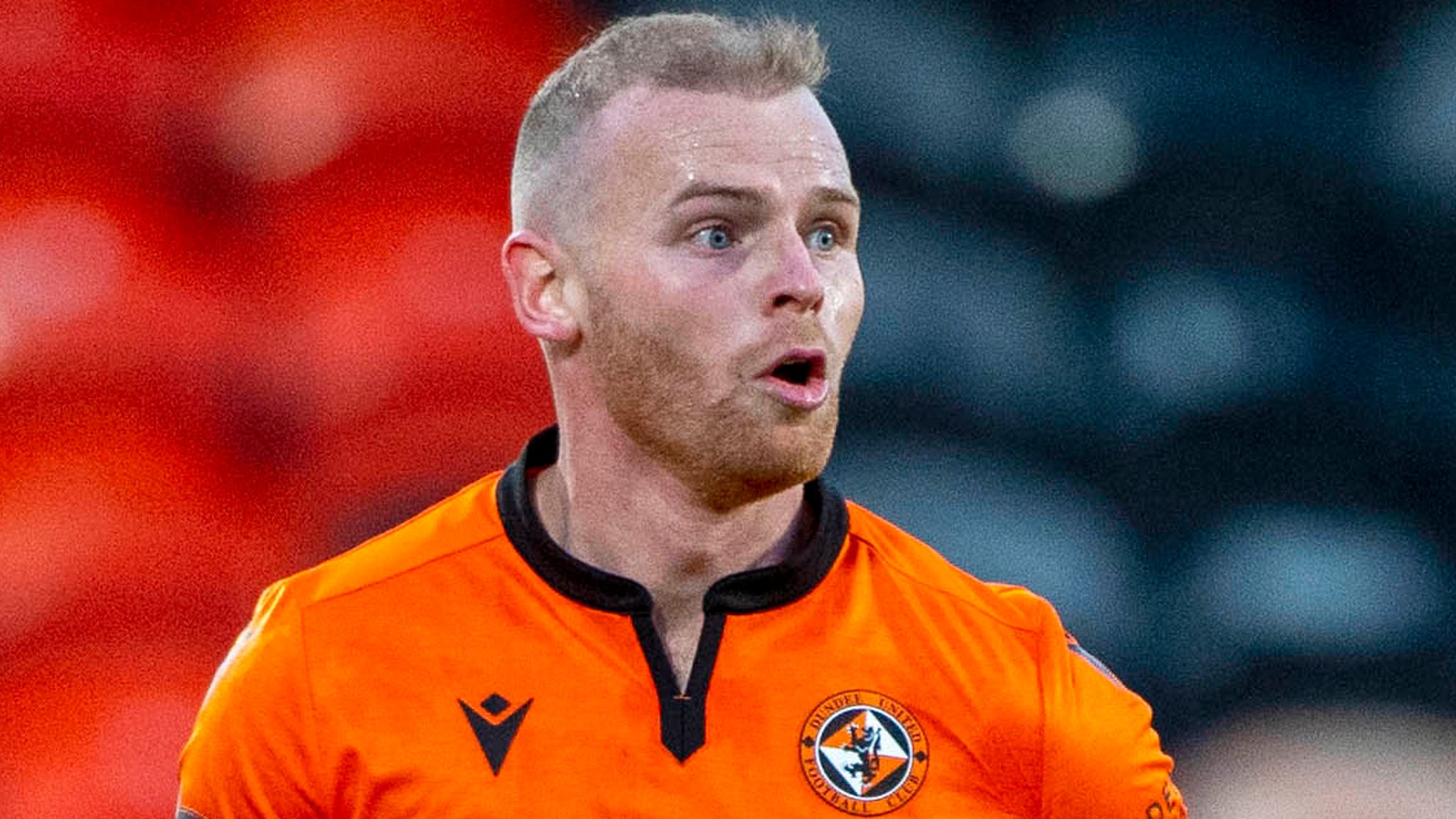 He's an intelligent player, he knows what to do to score goals, and maybe he'll be disappointed by the weekend.
"It was disappointing, but it was handled. I do not want to make any of it. I'm going forward and I will focus on my football.
"Everything else will be handled by the referees and linemen who are now handling the situation and the SFI will be clear.
"Can I react to such things in my youth? Maybe yes. Maybe as you get older you will get more mature and you will switch on.
"But this is something I've handled well and moved forward. I felt like I was focusing on my own game and performing well in the game, that's all I need."
Former Hearts boss Craig Levine has suggested that Morelos was turned away after Connolly left the Gers player a couple early in the game.
Connolly, however, said the clash with the Colombians had disappointed Morales' own performance, with the sixth game in a row without a goal.
He is a top class player who is a brilliant striker. "He's been one of the best strikers in the league for years and I think he can give it up, and he takes it as a player.
Sunday, Dec. 20 at 11:00 p.m.

Start at 12:00 noon

"I'm not going to irritate him. He's an intelligent player, he knows what to do to score goals, and maybe he's disappointed over the weekend.
"But I'm not thinking about him sincerely. I'm focusing more on my game. On Sunday we gave it our all, but unfortunately we could not get results."
Kovid-19 has not returned to training
Covid-19 has clearly given everything to Dundee United's squad – but Mickey Mellon admits that assistant boss Stephen Freil is still struggling to contain the effects of the virus.
Bose Mellon isolated himself before a 2-1 defeat to the Rangers last Sunday. He welcomed the last few members of his first team to return to training this week following the club's corona virus outbreak.
But despite all the players being given a healthier bill, Mellon said his number two is taking longer to recover.
He said: "Stevie has not yet returned to training, but he hopes to be able to come and show his face on Friday.
"He may also be able to come into the game on Saturday, but he's still not feeling well.
"He wants to get out, and at least we'll see some rapid progress in him – but he's very bad.
"All the players have been back in training for the last few days and we are happy to have a healthy group. We were all negative in Thursday's Tests, so it's very good.
"Stephen is expected to be back soon. We can keep it as long as we can."
Tv fanatic. Amateur food maven. Devoted webaholic. Travel lover. Entrepreneur. Evil writer. Beer guru.