The former format of 24 teams is planned for the 2024 tournament in Germany. For EM tournaments from 2028, it was planned to expand the field of participants to 32 teams. According to information from Deutschlandfunk, UEFA is refraining from doing so for the time being. Many English media have reported this earlier.
Asked by Deutschlandfunk, UEFA said: "A review of national team competitions is currently underway. UEFA will not comment on the matter until the consultation process with the national associations has been completed."
Fear of demerit
After the UEFA Congress in May 2022, a UEFA working group discussed a possible extension. A sticking point: if more than half of UEFA's member associations qualify, 32 out of 55, how can you organize a qualifier that is sportingly attractive and therefore well marketable?
Apparently there was a drop in value, and despite 24 teams there were rarely surprising results in the qualifying groups. For EM 2016 in France, the EM Final Round was increased from 16 to 24 teams. Another objection came from the players' unions, who criticized another burden on the players. A meeting of leaders from 55 associations rejected the extension of the tournament. This decision is yet to be confirmed by a national team competition commission and executive committee.
The same applies to other details: According to information from Deutschlandfunk, there are considerations for forming small groups in European Championship qualification. That would mean fewer game days and thus allow more dates for the Nations League – which is considered more attractive in terms of marketing. None of this has any consequences for qualification for EM 2024, which, like last time, has ten groups of five or six teams.
The 2028 and 2032 tournaments will be decided in 2023
There are two bids for the 2028 tournament:
England, Wales, Scotland, Northern Ireland and Ireland
Turkey
EM 2032 has two applications:
A decision on the allocation of tournaments should be made in September 2023. If successful, Turkey could host a maximum of one of two tournaments.
According to UEFA, ten stadiums are required for a tournament, of which one must have at least 60,000 seats and one or two must have at least 50,000 seats. Four stadiums were to have 40,000 seats, three more 30,000. In addition, UEFA requires tax exemptions for their European championships in their respective host countries.
Ceferin has announced that he will seek re-election in 2023 for his final term
Another issue surrounding the draw was for UEFA president Aleksandar Cefer. UEFA announced at a meeting of the leaders of the 55 associations in Frankfurt on Saturday that Ceferin intends to stand for re-election at the 2023 congress in Lisbon. As per the current situation, there will be no opposition candidates in the elections.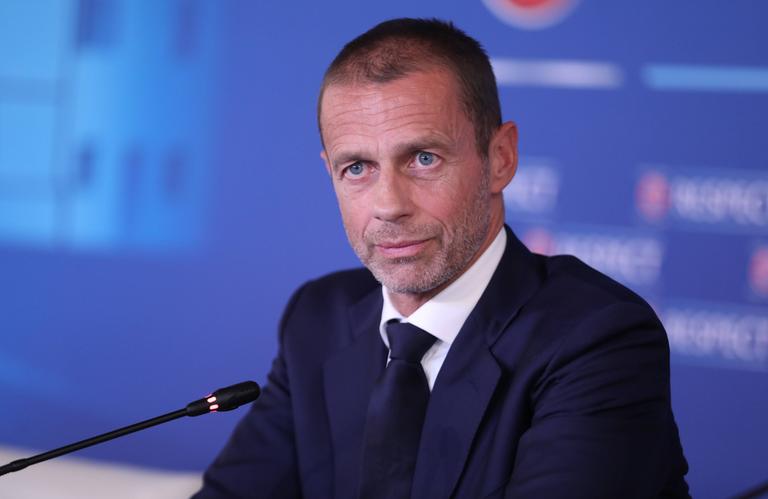 Slovenian Ceferin, who will succeed Michael Platini, who resigned in 2016, in 2019, will win a third and final term. In 2017, it was decided to limit the term of president and executive members to a maximum of three terms.
Germany relinquished the role of guest team in the qualifiers
Unlike France 2016 and Qatar 2022, Germany will not play as the visiting team in the non-competitive group. Germany qualified as hosts. "This gives us the greatest possible flexibility when designing international game stages next year, and we can better prepare for EM 2024 against many strong Test match opponents," said Oliver Bierhoff, DFB managing director of sports show.
It is now clear that England, France and Belgium will face each other in friendlies with a draw. They have all been drawn in groups of five and are not part of the Nations League finals tournament – the dates for such games are free. "We want a bunch of great teams and squads where you can try something," said Flick of the Sports Information Service. He wanted to fix opponents relatively quickly, the national coach said. It can also be "teams outside Europe".
Draw: Two particularly strong groups
The draw turns into two strong groups: in Group B, the Netherlands, France and Ireland face off. The group pits defending champions Italy against European runners-up England, Ukraine and North Macedonia.
Ten group winners and ten runners-up qualify directly for the European Championship. The other three teams will be determined by playoffs. With Germany as the host, 24 teams are then determined.
Travel fan. Freelance analyst. Proud problem solver. Infuriatingly humble zombie junkie.